Op 5 kilometer van de stad Leiden:
woonboerderij met stal/garage

Volledig gerestaureerd
en deels herbouwd
Rijndijk 71
Hazerswoude-Rijndijk


Located 5 kilometers from the city of Leiden:
farmhouse with stable / garage

Fully restored
and partly rebuilt
Rijndijk 71 2394 AD
Hazerswoude Rijndijk


De woning is in 2014
volledig gerestaureerd
en deels herbouwd.
In feite is dit een nieuwe woning.
The property was completely restored
and partly rebuilt in 2014.
In fact, this is a new home.
Kenmerken:
Rijksmonument van origine uit 1650
400 m2 woonoppervlak
gerestaureerd en deels herbouwd in 2014
3775 m2 eigen grond
9 kamers
5 slaapkamers
2 badkamers
stal, nu garage en berging: 17.5 X 6.6 m.
parkeren op eigen terrein voor 4 auto's
*Optioneel kan er 16.359 m2
grasland worden bijgekocht.
Characteristics:
National monument originally from 1650
400 m2 of living space
restored and partly rebuilt in 2014
3775 m2 of land
9 rooms
5 bedrooms
2 bathrooms
stable, now garage and storage room: 17.5 X 6.6 m.
parking on site for 4 cars
* Optionally 16,359 m2 of
grassland can be purchased.
De bibliotheek is geheel
nieuw en is voorzien van
passende verlichting.
The library is completely
new and features
appropriate lighting.
De nieuwe SieMatic
BeauxArts keuken
is voorzien van alle
moderne apparatuur.
De woning is op de
begane grond voorzien
van vloerverwarming in
de woonkamer, de
bibliotheek en de keuken.
The new SieMatic
BeauxArts kitchen
is provided with all
modern equipment.
The house is on the
ground floor provided
with underfloor heating
for the living room, the
library and the kitchen.
Het toilet beneden met 17e
en 18e eeuwse tulpentegels
(49 stuks) en een antiek
Frans fonteintje.
The toilet downstairs with 17th
and 18th century tulip tiles
(49 pieces) and an antique
French fountain.
Vanuit de hal is er toegang
naar de studeer- en werkkamers
aan de voorzijde van de woning.
From the hall there is access
to the study and study rooms
at the front of the house.
De authentieke bedstee
met deuren zowel in de
hal als in de voorkamer.
Bij de volgende afbeelding
de voormalige opkamer,
in gebruik als werkkamer.
The authentic box bed
with doors both in the
hall as well as in the front room.
The following image shows
the former upstairs room,
now in use as an office.
Op de etage van de hoofdwoning zijn
4 slaapkamers en twee badkamers.
De kamer aan de voorzijde is
voorzien van een kleine keuken.
Met de naastliggende slaapkamer,
badkamer en toilet zijn deze ruimten
goed geschikt voor gasten,
verhuur of Bed & Breakfast.
The first floor of the main house has
4 bedrooms and two bathrooms.
The room at the front is
equipped with a small kitchen.
With the adjoining bedroom,
bathroom and toilet, these spaces
are well suited for guests,
rental or a Bed & Breakfast.
Nieuw en passend in het geheel.
New and fitting in its entirety.
De hoofdslaapkamer ligt aan de
achterzijde van de woning.
Met aangrenzend een grote
badkamer o.a. voorzien van
een inloopdouche.
De doorgeef-waskast is een idee
van de eigenaren. Deze ligt tussen
de badkamer en de waskamer.
The main bedroom is found at the
end of the house.
With an adjacent large
bathroom including
a walk-in shower.
The transfer washing cabinet is an idea
from the owners. This is in between
the bathroom and the laundry room.
De voormalige stal van 17 bij 6,5 meter
in gebruik als garage en berging.
The former stable of 17 by 6.5 meters
used as a garage and storage.
De kleine stal voor de
kippen en de geiten.
The small stable for the
chickens and goats.
U bent van harte welkom
op de Rijndijk 71!
You're most welcome
to vistit the Rijndijk 71!
Bel de makelaar direct:
06 54 90 70 61 (bereikbaar van 9.00 tot 21.00 uur)
Contactpersoon / makelaar: Dhr. Jan Kok
Bezoek onze website:
www.DeHogerePrijsklasse.nl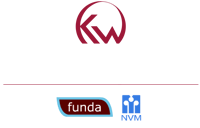 Call the estate agent directly:
+31 654 907 061 (call us between 9.00 and 21.00 hrs.)
Contact person / estate agent: mr. Jan Kok
Visit our website:
www.DeHogerePrijsklasse.nl